August 20th, 2005 | E3 | Feature


E3 2005 Photo Album
We've been trying to get this thing called a life lately, but it hasn't been working out. Might as well head back to the salt mines and make up for lost time eh?! However, we still half-ass it.
---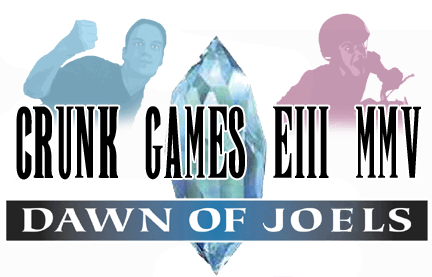 In the leadup to the blistering summer of 2005, there was this get-together in Los Angeles where a bunch of people who thought they were special played video games all day. It's a yearly thing, apparently, and we found ourselves there again…for the first time.
Well, maybe it just felt like a new beginning. This year ushered in the arrival of neo-Canadian Lauren, joining our trusty Joel Ladouceur in a weeklong fest of fun and prankery. And hugs. Not to mention on the game side, the arrival of the next big home consoles and, of course, Reggie's subdued sophomore outing. It felt so unfamiliar, yet just like home.
This year, to fully embody our horrible negligence of the site, we relegated the organizing of our photo album to a third party. But just because the pages look different doesn't mean the hilarity is lost! Well, actually, you be the judge.
| | |
| --- | --- |
| | Wherein money is pissed away jovially on public transportation. |
| | Dirty men with dirty minds, and the people around us. |
| | Aiming low since 2003. |
Crunk Games is a game site about nothing. Read more anyway »
Feed


Editorial
Review
Preview
Profile
Feature
Other
E3

Game Index
(Alpha by title)
Dreamcast
Game Boy
GB Advance
Master System
Nintendo DS
Nintendo GameCube
PlayStation 2
PlayStation 3
PS1
PSP
Sega CD
Sega Saturn
Xbox

Archives
2011
2010
2009
2007
2006
2005
2004
2003

5 Random Links
Banff Centre
GameSpite
Jerkcity
Squidbunnies
Chronicle of TV Games