December 1st, 2003 | Feature | PlayStation


Final Fantasy VII Advent Calendar
It's a whole dang month of holiday fun in what is without doubt our stupidest feature thus far, presenting 24 historical writeups based on the greatest game of all time! 1997.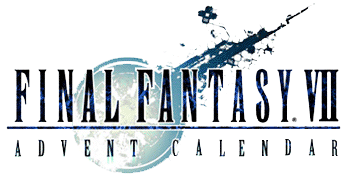 You're probably well acquainted now with Final Fantasy VII: Advent Children, Square Enix's soon-to-be-released CGI movie that continues the story of Final Fantasy VII. As is typical of a Square product, details on AC have been trickling out about as fast as molasses, but that's not really what this feature is about, because just as Advent Children revisits the world of FFVII, so does our Advent Calendar.
While we may not be entirely in spirit with the holidays, we are sticking to the essence of an advent calendar, providing 24 daily bite-size writeups that look back on FFVII's characters, merchandise, fanbase and other random things related to the game. It's been 6 years since the game's been out (but it's getting closer to 7!), so drag out your old scratched-up copy and start a new game, but don't forget to pause every once in awhile to check up on us.
Crunk Games is a game site about nothing. Read more anyway »
Feed


Editorial
Review
Preview
Profile
Feature
Other
E3
Podcasts

Game Index
(Alpha by title)
Dreamcast
Game Boy
GameCube
GB Advance
Master System
NES
Nintendo DS
PlayStation
PlayStation 2
PlayStation 3
PSP
Sega CD
Sega Saturn
Xbox

Archives
2011
2010
2009
2007
2006
2005
2004
2003

5 Random Links